If you're looking for furniture for your home that is high quality and long lasting, then wood furniture from Amish Furniture Showcase is your answer. The wooden pieces are handcrafted with a great attention to detail. The furniture is given beautiful finishes that also make the pieces durable. But, once you have your new furniture home, what is the best way to take care of your new purchase?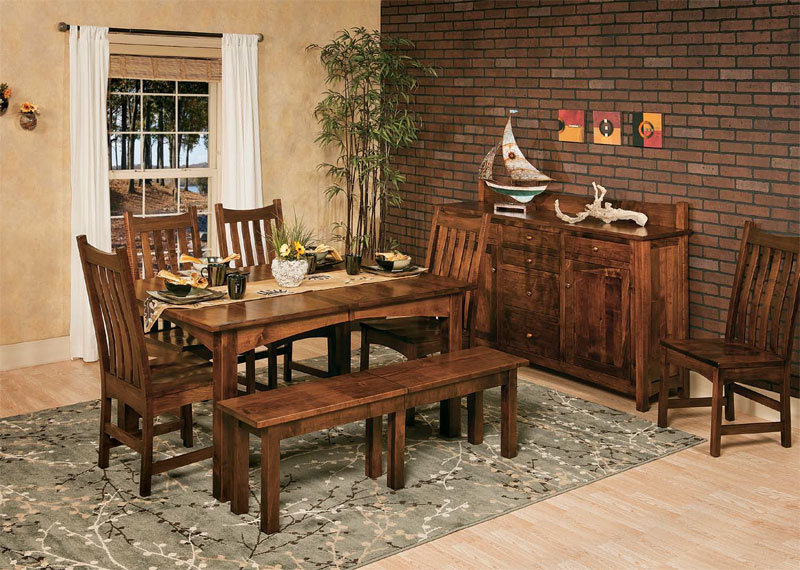 The Best Environment
A great home environment can extend the life of your wood furniture. Keep your furniture out of direct sunlight and away from radiators. The ideal humidity is between 40 and 45%. Surfaces should be dusted each week with a barely damp microfiber cloth or a cotton diaper or t-shirt. Dining room tables can be protected with a felt pad under a tablecloth.
How to Care for Wood Furniture
A little bit of dish soap added to water is a great way to clean your wood furniture. Test an inconspicuous spot first before using a damp sponge or soft cloth to clean your furniture. Be sure to fully dry the furniture once it's clean.
Furniture that is extra dirty can also be cleaned with mineral spirits before being wiped with a cloth damp with water. Once or twice a year, furniture can be waxed with a hard carnauba furniture wax.
Fixing Minor Damage
Despite everyone's best intentions, sometimes a ring gets left from a wet glass on a tabletop. Rub mayonnaise onto the spot with a soft cloth. After a few hours, just rub it off, and the ring may be gone or at least fainter. The mayonnaise doesn't harm the wood, so it's worth seeing if it does the trick.
Contact us with any questions you may have about buying or caring for wood furniture. We're located in Frisco, Texas, and are always happy to help.