If you're new to telecommuting, you might spend your first few days trying out the dream. Maybe you'll work a few hours in bed and still in your pajamas. You might spend the afternoon curled up on the couch with your laptop precariously perched on your knees. But once the novelty wears off, the aches will settle in. No matter how much you enjoy being out of your cubicle, there's something to be said for the ergonomic chair and desk that are pretty well aligned.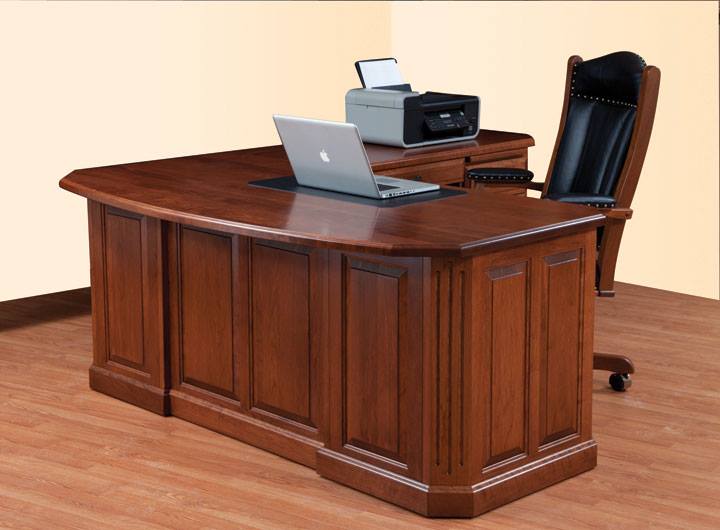 But if you only recently started telecommuting or you can only work from home once a week, it might not be worth it to have a dedicated home office. Here are two ways to make your home more comfortable to work in:
Look for desk chairs that look at home in the breakfast nook.
Desk chairs aren't like regular dining room chairs. They come with two main distinguishing features: arms and wheels. Chairs with arms give your elbows support as you wait for programs to load or as you sit on a call. Wheels also let you fidget and move throughout the day without damaging your wood, vinyl, or carpet floors. Look for solid wood chairs so you can keep these handy seats at your breakfast nook without losing an inch of rustic style.
Have tall stools with foot rungs at your kitchen bar.
It's important to have options when you work from home. Simply moving from one location to another can replenish your energy and concentration levels. The raised bar along your kitchen counters is the perfect spot to get some work done as you sip a cup of coffee, but only if the seats are ergonomic. Look for tall stools that have the perfect distance between the countertop and the top of the seat. But also make sure the stools have rungs so you can rest your feet without hurting your legs' circulation.
Find these seat options and more at Amish Furniture Showcase in Dallas.