If you are in the process of preparing for a baby, then one must have accessory is a crib. However, you don't want to just go out and buy any crib. This is where your baby will be spending a great deal of their time for the first couple years of their life and you want it to be a safe and secure location for them. There are definitely some things that you want to consider when you go crib shopping.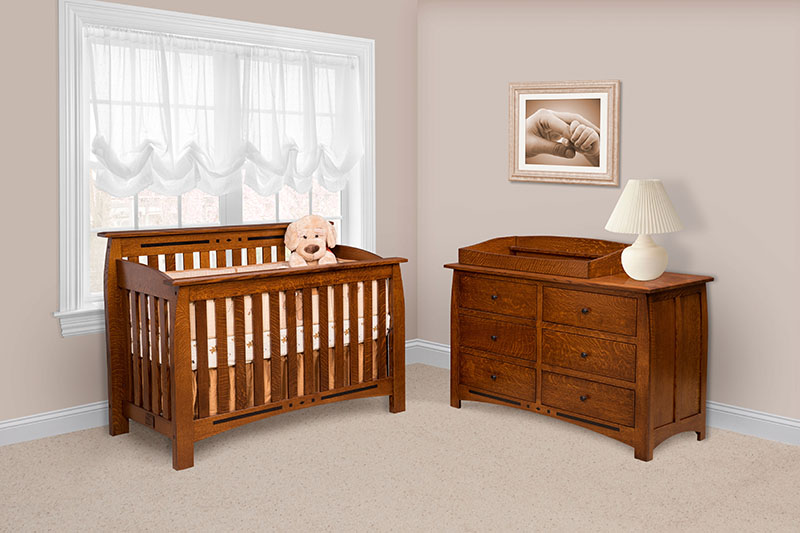 Durability 
One thing to keep in mind is how durable the crib is. Cribs that are made from solid wood are generally very well made structurally and are meant to last for many years. On the other hand, cribs that are made from more flimsy wood are likely not going to have the same high quality and may be much more prone to breaking. Cribs made from solid wood are incredibly sturdy as well, so it is very unlikely that it will come apart or collapse when your baby is inside of it. This helps you feel confident in your crib choice because you know you are doing what is best for your baby. On top of this, having a crib that is very durable allows you to use it for more than one child, thus helping to save you time and money in the long run.
Finish Work 
You not only want the crib you purchase for your baby to be incredibly durable, but you also want it to look beautiful in their nursery. This is where the finish work comes in. Choosing a crib that has been hand crafted is the best way to go when it comes to quality. The design of the crib is top of the line and the detailed finishes are the perfect finishing touch to make the crib look elegant and whimsical. A safe finish is also used on the crib to ensure that the wood will last and the baby is safe from any potentially harmful substances.
If you are in the market for an excellent crib, you should definitely consider looking into Amish Furniture Showcase in Frisco, Texas