You really can't go wrong when you purchase any type of Amish furniture, but if you are in the market for some occasional tables, then you should definitely purchase Amish occasional tables for your home. Here are three great reasons why.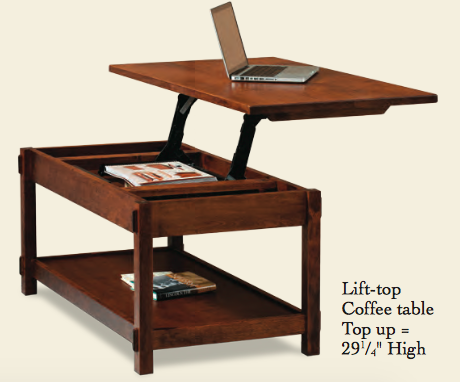 End Tables
Some of the best Amish occasional tables to purchase are end tables. The great thing about end tables is just how versatile they are. You can use these tables in your living room as tables on either side of your couch or recliners, or you can use them in your bedrooms as night stands. These tables often have drawers that you can store items in, as well as a large enough surface for a lamp or other decorative item. Finally, because these end tables are such high quality and made with top-of-the-line real wood, they will add the perfect finished look to your home.
Couch Table
Another great type of Amish occasional table to consider purchasing is a couch table. This is a table the generally stands behind your couch and is taller than an end table. This is the perfect table to place home decor on, pictures of your family, or anything else that you'd like. The table will be a gorgeous addition to the back of your couch and will give your living room more of a completed look.
Coffee Table
An Amish coffee table is also an excellent occasional table to purchase for your home because it can be placed in your living room and used for multiple things. A coffee table is a great foot rest for when you are sitting on your couch and relaxing. It is also perfect for placing your food and drinks on when you are eating a meal or snack in your living room. The Amish coffee table itself is also going to be created from a gorgeous wood and finished with a high gloss, so you know that it will look amazing in your living room.
To purchase your Amish occasional tables today, visit us at Amish Furniture Showcase.