The Timeless Elegance of Wooden Dining Sets: A Spotlight on Craftsmanship
Wooden dining sets have graced our homes for centuries, effortlessly combining functionality with art. In an age where many choose metal, glass, or synthetic materials, the undying allure of wooden dining sets remains unmatched. This post will spotlight the craftsmanship behind these pieces, particularly those crafted by artisans at the Amish Furniture Showcase.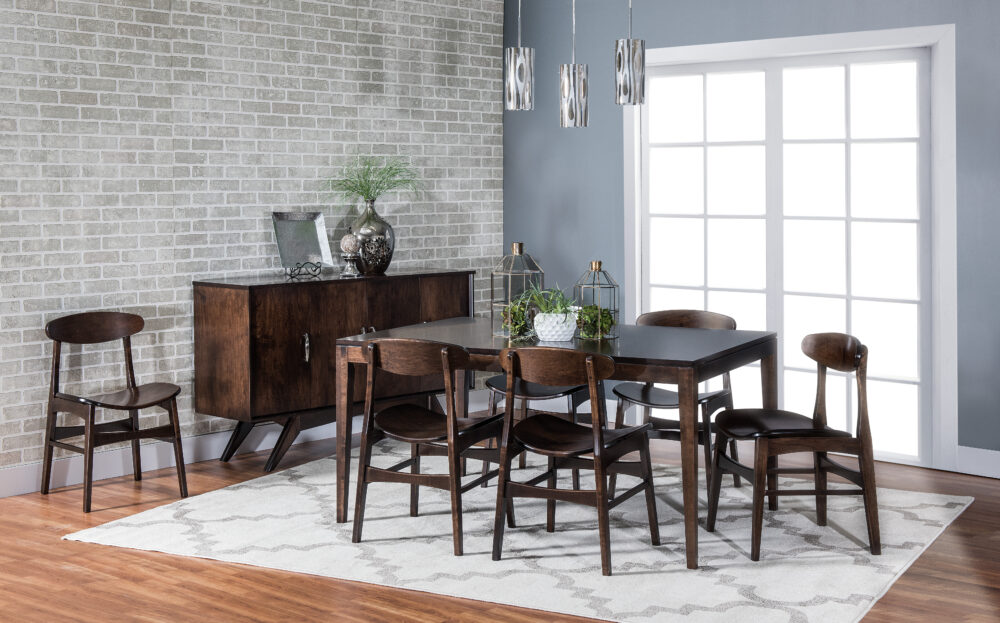 The Wood's Tale: A Symbol of Tradition
Every wooden dining set tells a story. Its grains depict the history of a tree, and its shades bear witness to years of nurturing.
Distinct Wood Types:
Oak: Known for its incredible strength and distinct grain patterns.
Cherry: Offers a smooth grain and deepens in color over time.
Maple: Recognized for its durability and even texture.
Each wood type has its unique charm and durability, making wooden dining sets long-lasting heirlooms.
Handcrafted Excellence: The Amish Way
The Amish have an age-old tradition of woodworking, which they've preserved through generations. This commitment to authenticity and quality sets them apart.
Key Features of Amish Craftsmanship:
Attention to Detail: Every joint, curve, and finish is meticulously crafted.
Sustainability: Responsible sourcing of wood ensures environmental care.
Customization: Unique needs? The Amish offer tailor-made solutions.
At Amish Furniture Showcase, our furniture pieces echo the dedication and passion of these craftsmen, ensuring that every dining set is a masterpiece.
Benefits of Wooden Dining Sets
Durability: Quality wooden dining sets, especially those crafted by Amish artisans, can last for generations.
Natural Beauty: Wood grains, patterns, and hues make each set unique.
Versatility: Wooden sets blend effortlessly with various decor styles, from rustic to modern.
Easy Maintenance: A simple wipe-down can keep them looking new.
Caring for Your Wooden Dining Set
To ensure the longevity and brilliance of your dining set, follow these simple care tips:
Avoid Direct Sunlight: Prolonged exposure can fade wood.
Use Placemats: This prevents scratches and stains.
Clean with Mild Soap: A gentle wipe-down will suffice.
Polish Occasionally: Enhances the wood's shine and protects its surface.
A Worthy Investment: Beyond Just Dining
Wooden dining sets are more than just furniture. They're a backdrop for family dinners, heartfelt conversations, and cherished moments. Their timeless appeal ensures they remain relevant, regardless of changing interior trends. Plus, the exceptional craftsmanship of Amish artisans ensures that these sets are not just purchased but inherited.
In the realm of furniture, where trends come and go, wooden dining sets have retained their charm, largely due to the unparalleled craftsmanship behind them. Investing in such a set, especially one crafted by the skilled hands at the Amish Furniture Showcase, ensures that you bring a piece of timeless elegance into your home.
If you're looking to blend tradition with durability, our range of wooden dining sets will not just meet but exceed your expectations. Dive into a world of handcrafted brilliance today. Come visit us at Amish Furniture Showcase!