There's one place in your home that's the best of the best when it comes to design, comfort, and style: your master bedroom! Of course, we all want to create the perfect master bedroom for our needs, and for this reason, we tend to focus on designing, styling, and decorating every aspect. A master bedroom requires careful planning, and the fun part about designing your own room is making it personal and unique.
Here are five bedroom furniture tips that will help you create the perfect master bedroom.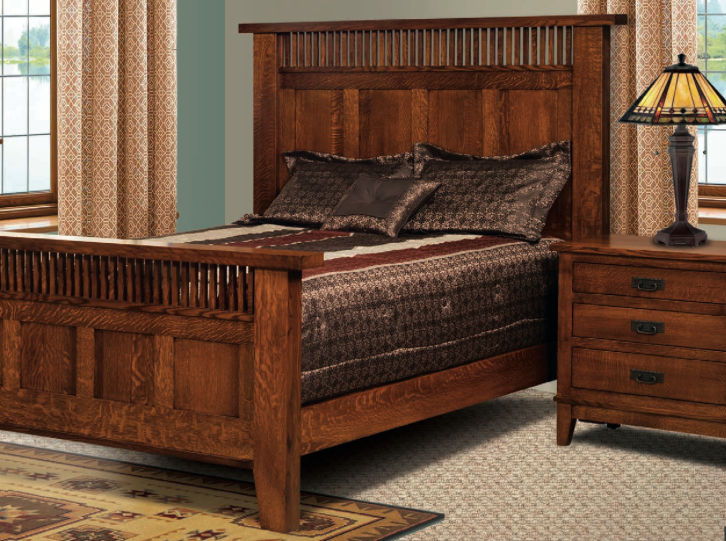 1. Plan the Layout
Before you start adding furniture, paint, or accessories to your bedroom, think about how the room will look with the finished design. The best way to do this is by planning out the layout of your room on paper.
Start by drawing a basic floor plan of your room and then add in places where you want to put furniture, as well as any windows, doors, or built-in furniture (such as closets) that may be in the room. Once you have everything drawn out, decide where all of your furniture will go and measure how much space each piece will take up versus how much space is left over. This will give you an idea of what size and type of furniture will work best in your room and make sure that there is enough space for everything.
2. Find the Right Bed
The bed is the centerpiece of a master bedroom. But how do you choose just the right one? Here are some things to consider:
Size
In most cases, a queen-sized bed is the minimum for a master bedroom. However, you can buy a king-sized or California king if your room is large enough.
Style
The style of the bed needs to complement both the room and your personal tastes. If you prefer the look of traditional décor, select a bed with a tall and elaborate headboard, footboard, and frame. For those who are more contemporary-minded, go with a platform-style bed that features clean lines and minimal embellishments.
Material
Wood is typically more traditional, but there are plenty of modern options out there. Upholstered headboards are often more casual, although high-end manufacturers can make them look quite sophisticated. If you're looking for something more contemporary, an upholstered headboard might be your best bet.
3. Create Ample Space
The next step is to create plenty of room. The size of your furniture will determine how much space is left over after it's placed in the room. Try using multi-functional furnishings like ottomans that can be used as seating or as a place to put your feet up and relax at the end of the day.
Whether your bed is the focal point or not, you'll want to make sure there is enough space around it for other items such as accent chairs, dressers, side tables, and nightstands. Experiment with different combinations until you find one that works best for your needs.
4. Add Multi-functional Pieces
If there is one thing we can never get enough of in our bedrooms, it's storage space. If you have a limited amount of space in your master bedroom, you might want to consider adding in some multi-functional pieces, such as an ottoman that opens up for storage or a bed with built-in drawers underneath. If you do not have a lot of floor space for dressers or nightstands, wall-mounted shelving and hooks are a great way to keep things off the ground, but still within reach.
5. Create Cohesiveness
A cohesive design is essential for creating a soothing atmosphere in your master bedroom, which means choosing matching furniture pieces that complement each other. For example, if you buy a wood bed frame, you can use coordinated wood nightstands and dressers to create a unified look. If your bedroom has a farmhouse theme, use rustic wooden furniture with natural finishes.
Conclusion
Creating the perfect master bedroom isn't as difficult as it may initially seem. You can even do it on a smaller budget by mixing and matching furniture pieces. Remember that while furniture is there to serve you, it is ultimately an investment in your well-being.
Contact us for more information about which bedroom furniture is best for your master bedroom! Whether you're looking for a new mattress, an end table, or a coffee table, there are plenty of ways to finish off the appearance of your bedroom. It's easy to find bedroom furniture at Amish Furniture Showcase in Frisco, TX, that will create the perfect space for you.