Caring For Your Amish China Cabinet
Genuine Amish wood furniture is famous for it's beauty and durability. Care for your Amish china cabinet thoughtfully and you'll have an heirloom piece of furniture, suitable to be handed down to the next generation.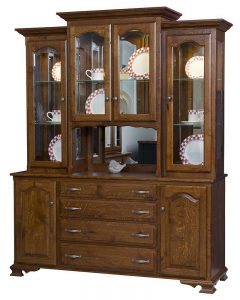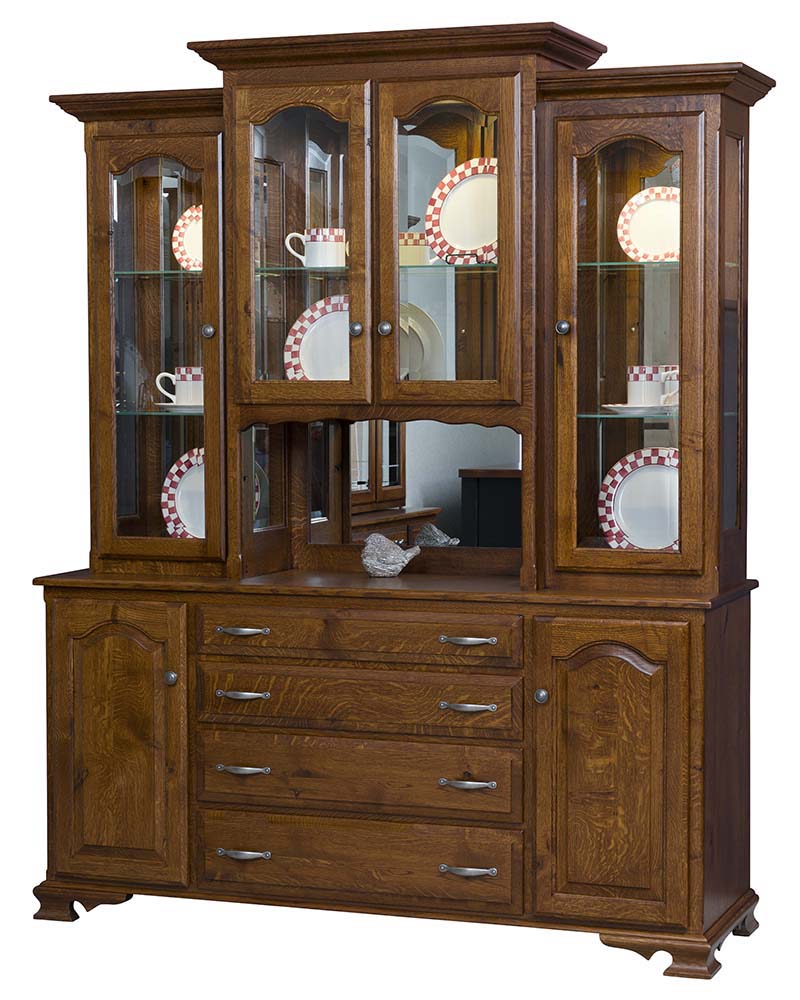 Placement Matters
Like they say in real estate location is everything. Choose a place for your china cabinet where it is visible but also away from swinging doors, banging kitchen chairs and rowdy kids or pets.
Consider the windows in the room and how the sunlight shines in. You want to avoid glare to best display your treasures. Don't place it directly opposite East or West facing windows.
Clean it Properly
Use a real wood polish, never kitchen cleaner or grainy scrubs. NO BLEACH! Wood is delicate and needs to be polished to maintain that sweet sheen. There are endless choices of "Amish Wood Cleaner" type products available online, but they aren't required. Any top shelf furniture polish will work. You might get a kick out of making your own furniture polish too.
Before you set up your treasures in the china cabinet give it a good wipe with the polish. Use a super soft cloth. Apply the product to the cloth, not directly on to the wood. Work top to bottom, inside then out.
You can used just about any glass cleaner and paper towels to clean the glass. Rubbing in small circles reduces streaking.
Display Your Treasures
There should be a method to your madness when you work out your display. One technique is to begin with your largest platters in the center of each shelf and work your way outwards with smaller pieces.
Shari Miller of mattandshari.com suggests you consider decorating your china cabinet for every season. Not meaning that you need a set of china for every season, but rather that you continually decorate for the season with whimsical pieces in your display.
Oops, I Damaged My China Cabinet
We might be able to help, contact us. You can attempt to hide scratches with your display. Don't try to repair your genuine hardwood furniture unless you're a seasoned cabinetmaker. You may do more harm than good.
When cared for well, the finish of your Amish china cabinet should last a lifetime. Enjoy your piece of handcrafted American made furniture.