It's that time of year when we all want to cocoon indoors in our favorite chair. Our favorite teams are playing, and we're ready to kick back and get comfortable for the duration of the afternoon and evening. However, some of us lack the proper set up to enjoy watching the television.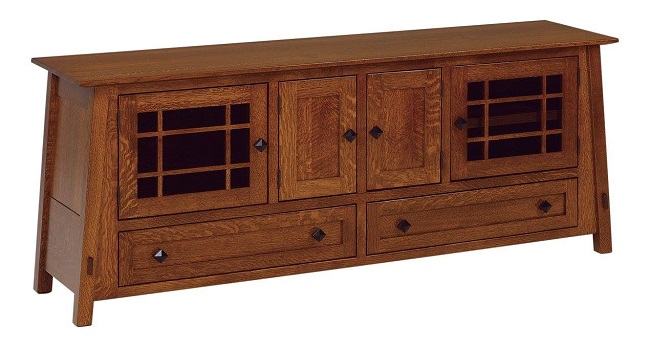 It's hard to get fully comfortable watching the game if you are having to strain your eyes to see the tv on the old table across the room. Or maybe you've got the tv in the right position, but your speakers are placed here and there all over the room. You need an entertainment center to house all of your media gear so that you can position yourself in front of the screen and take in the much-anticipated game.
Amish Furniture Showcase has a large variety of solid wood entertainment centers for our customers to choose from. Whether you have a large television or something smaller, we have options that will hold all of your necessary electronics with style. We have darker and lighter colored furniture, and you can go with a simpler or more ornate design. Come out today to see for yourself the many choices we have for new entertainment center!