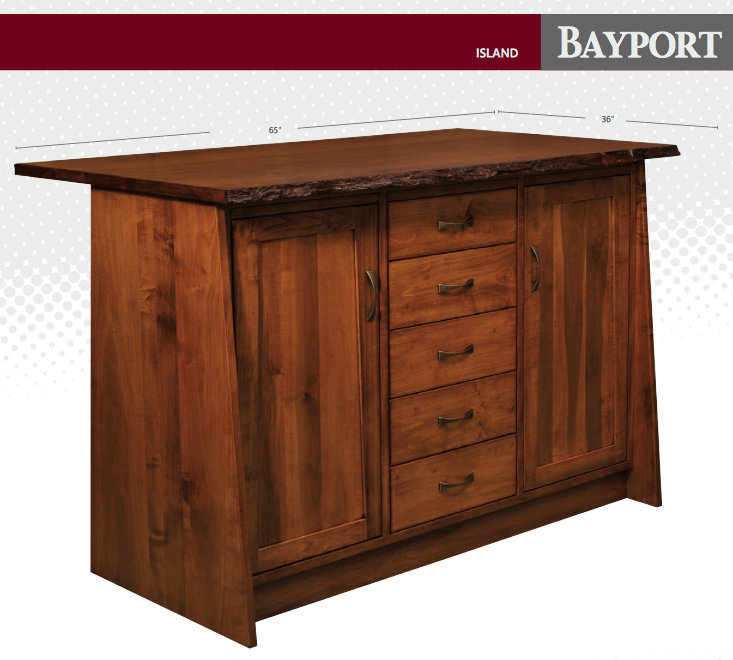 Has your kitchen been lacking that extra counter space that you so desperately need? Room to spread out all of the food and kitchen gadgets necessary to put a large meal together is something that you have been wanting for a long time. Adding an island to your kitchen is a great choice for bringing both beauty and functionality to one of the busiest rooms in your home.
At Amish Furniture Showcase, we know what it takes to deliver quality furniture that is built to last. Each of our customers comes in looking for something that they can call uniquely their own, a piece that is so perfectly in tune with their style and their specific need that it was meant to be. For those who are looking for new pieces for their kitchen, we always ask about what role this furniture needs to play in their home. Every piece that we have to offer is beautifully made with intricate details and lovely different shades and types of wood, but there is also an element of usefulness that needs to be considered.
Everyone seems to need extra storage space in the kitchen. There is always way too much stacking going on or the problem of having to empty out an entire cabinet just to find one thing. The addition of a beautiful solid wood island brings not only a luxurious aesthetic appeal but also extra drawers and storage places for all of those dishes and gadgets that you've acquired over the years. Just imagine, no more stuffing your shelves full and having to dig to find what you're looking for!
With extra work space on top and plenty of storage below, one of our islands is just what you need for your newly designed kitchen! Pictured is the Bayport design from our Townline Furniture collection. We have many other lovely pieces to show you, as well, so come out today and visit us in Frisco to see for yourself just how amazing our quality furniture would look in your home.