As you're progressing along this summer, you are most likely finding yourself ready to get more organized. Whether you work from home or travel into the city, your office is often the place where you spend most of your time throughout the week. And, if you don't keep this space orderly and organized, then you spend the majority of your time frustrated and searching for missing items and documents.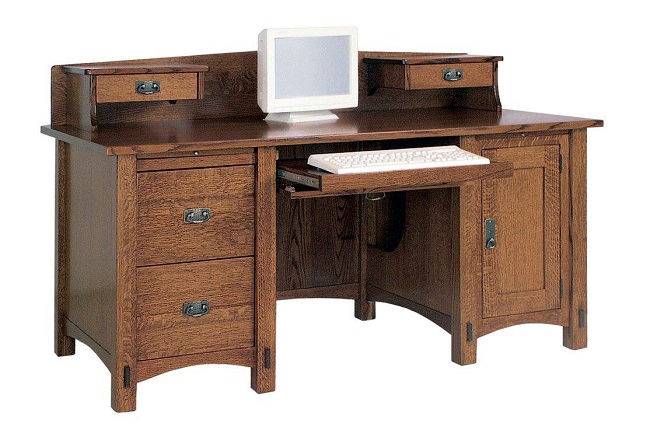 What's the solution to such a problem? We believe it is the right kind of furniture. Having office furniture that suits your specific needs is a huge factor in the productivity of your day. You need plenty of workspaces to house your computer and write your many notes and reports. You need plenty of drawers and shelves to hold and organize your important files and often used supplies.
When these items are scattered haphazardly all over your office, then your level of efficiency is often lowered. If you want to move around the office with a quick ease, then you need to invest in office furniture that will meet your organizational needs and will hold up to the test of time. Amish Furniture Showcase has a large selection of office furniture that is built to last and is beautiful to behold.
You can shop here and know that you'll walk away with office furniture that will keep you organized and will capture the eye of clients and coworkers. Our Amish and Mennonite craftsmen work hard to create solid wood pieces that are both sturdy and stylish! Come visit us today and find the perfect pieces for your office.