If you're running short on closet space, there are home furnishings for that. Take care of your possessions, and keep your home looking beautiful by expanding your storage capacity. Here are some practical ideas for getting started.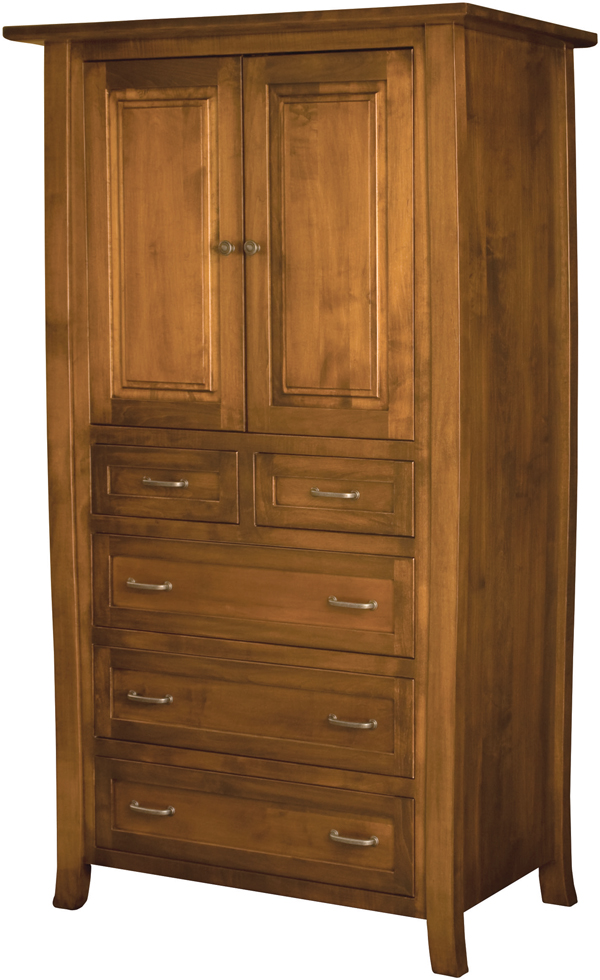 Why do you need more closet space?
Maybe you fell in love with an older home because of its unique character and affordability. On the other hand, like many houses of its era, it may have very little closet space. The fact is people used to have a lot less clothing and other personal items. Then again, maybe you had enough closet space when you started out, but your family grew or your college age kids recently moved back home. Some beautiful wood home furnishings like dressers and chests can make your home more comfortable and functional. That's especially important in this time of financial uncertainty when you may be hesitant to move, so you need to work with the house you have.
What are the benefits of adding to your closet space?
Having enough storage space may be even better than you realize. It's easier to keep your house clean and find stuff when the clutter is out of the way. Streamlining your housekeeping saves you time, and may cut down on conflicts about who made the mess in common areas. You'll also be able to take better care of possessions that are expensive or have sentimental value.
How can you use your home furnishings for extra storage?
Of course, your bedrooms are an obvious place to put your new home furnishings. However, there are many other places around your home where dressers, chests, and shelves may be an asset. Push a dresser up behind your living room sofa or add one to your kitchen or home office for a cozy touch.
Contact us at Amish Furniture Showcase to upgrade your home furnishings. We've been offering solid wood furniture to the Dallas area since 2002.