When it comes to choosing furniture for your nursery, Amish furniture is an excellent option. Here are three pieces of Amish furniture you should purchase for your nursery.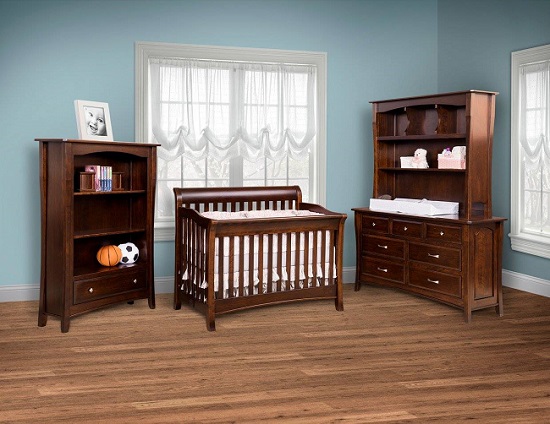 Crib
One amazing piece of Amish furniture that you should definitely purchase for your baby's nursery is a crib. This is one of the most important pieces of furniture for your nursery because it is where your baby will spend the first couple years of his or her life while they nap and sleep at night. You want your crib to be safe, well-made, and you want it to look a certain way.  When you choose an Amish crib, you know that it is going to be all of those things and more. You can choose from a variety of styles and types of wood, making it easy to personalize your crib.
Changing Table
A changing table is another piece of Amish furniture that you should definitely consider for your nursery. Having a changing table to change your baby's diaper on can make the process much easier for you, and it can also help to give you a space to store all of your baby's changing items, such as diapers, wipes, diaper rash creams, etc. An Amish changing table is incredibly well-made from strong wood and the details of the piece make it both beautiful and unique. This means that the changing table is both functional and beautiful.
Dresser
Finally, having a dresser to store all of your baby's clothes in is essential. An Amish dresser will be made of very strong wood, so you don't have to worry about cheap drawers that will break and can't hold the clothes well. The finish work on the dresser will also be handcrafted and have gorgeous details that most dressers do not have. This makes the perfect finishing touch to your baby's nursery.
To learn about more excellent Amish furniture options for your baby's nursery, or to pick up some gorgeous pieces today, visit us at Amish Furniture Showcase.