Looking for the Best Way to Store Your Clothing? Check Out Our Beautiful Armoires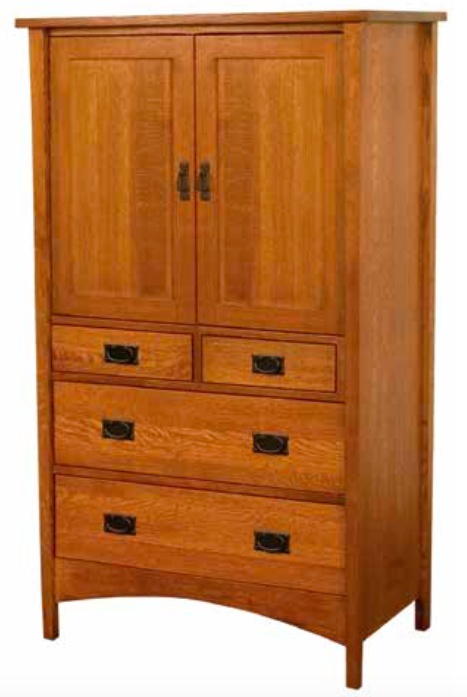 So the temperature has dropped outside and you're running late for work. There is nothing quite as frustrating as frantically digging around for your favorite sweater. Your closet is too full with odds and ends to even house your clothing, and each drawer is overstuffed yet you can't find anything to wear. There has to be a solution to this morning madness that greets you every day!
A beautiful solid wood armoire is the perfect answer to your crowded storage issue. The addition of this ornate piece of furniture to any bedroom creates a space to neatly organize clothing and/or extra blankets and linens while also providing artistic expression. Our armoires are intricately pieced together by Amish and Mennonite craftsmen who use only the finest quality North American hardwoods with top industry finishes.
If you have a bedroom that needs new furniture or another area of the house that needs additional storage space, then come visit us today at Amish Furniture Showcase! Our selection of beautiful armoires offers various sizes and colors, sure to meet the needs of whatever style already exists in your home. Come out to visit our showroom in Frisco today, and our staff would love to meet you and assist you with all of your furniture needs.