Looking for that special touch for your library or office? Why not a quality Amish bookshelf? We understand that some furniture needs require more than a cataloged answer.  Specific sizes, special moldings or edge profiles, custom doors, textured glass, unusual shapes, or refreshing ideas are our expertise.  We will assist you in meeting your custom order challenges.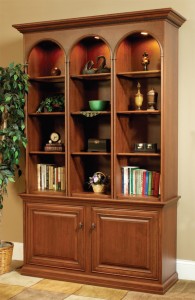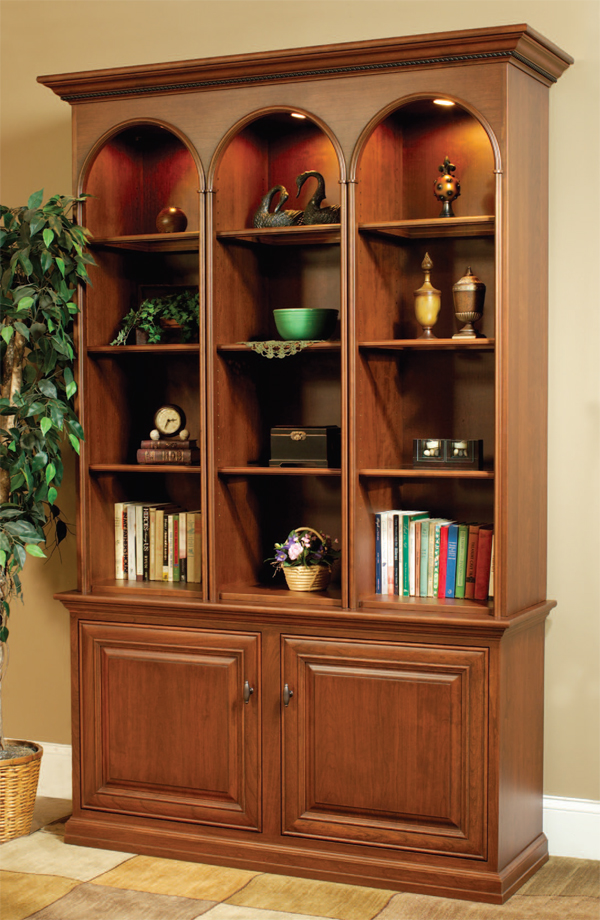 Options
Solid wood shelves
Glass shelves
Plate grooves
Glass sides
Mirror back
Beaded back panels
LED display lights with on/off
Beveled glass in doors
Special hardware
Let us help you create the final touch to your library or office with a custom bookshelf! Visit Amish Furniture Showcase today!