Dining Room Furniture Sets To Add for a Cohesive Design Style
The dining room is one of the most frequently used spaces in any home. It is an area where you, your family, and guests spend quality time with one another while enjoying a snack or a delicious meal. Perhaps the new year has inspired you to turn your dining room into an ultra-functional and stylish area but are unsure how or where to start. Here are three quintessential dining room furniture sets to add for a cohesive design style.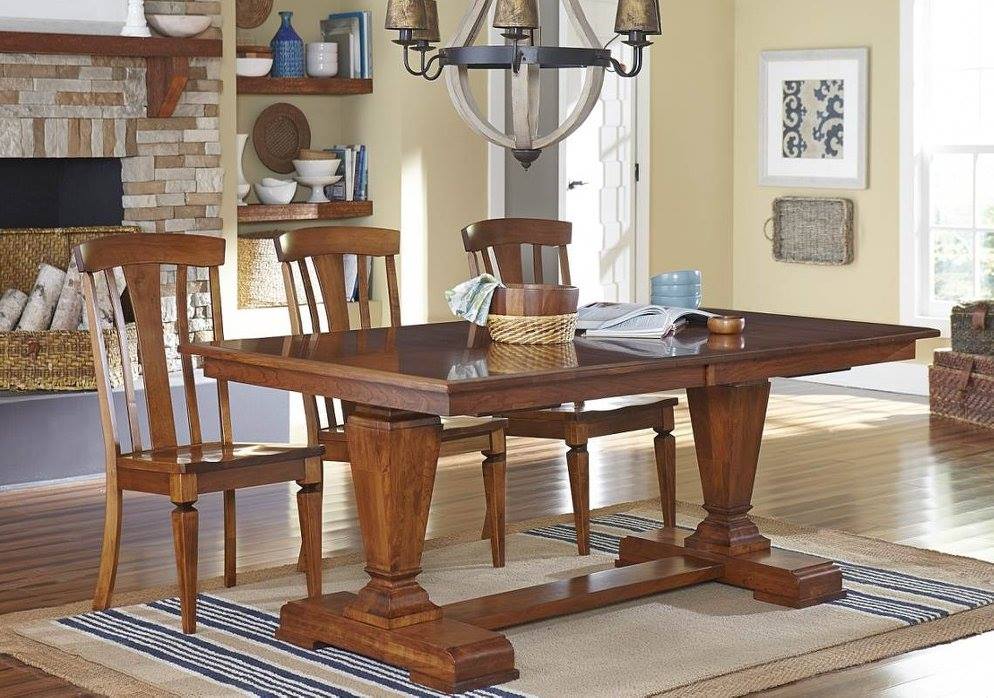 A Balance Between Traditional and Contemporary- Dining Table Set
As you are aware, the dining room table is the most important piece of furniture in the room. Achieve the perfect balance between traditional and contemporary by selecting a hardwood dining room set that utilizes a rectangular or oval-shaped table with an elaborate chair design. Choosing this type of dining table set provides a way for you to add additional seating when necessary without sacrificing aesthetics or durability.
Bar Table or Bar Cart
If you have always wanted a piece of furniture that can be used not only to entertain but to add storage to your dining room, then a bar table or a bar cart set is the solution you may have been searching for. This quintessential piece of furniture can be used and placed near your dining table set to provide easy access to refill beverages without ever leaving the dining room, so you can continue to enjoy quality time with your guests without any interruptions.
Lounge Chair Set
Adding a lounge chair set will complete your newly cohesively designed dining room look and will perfectly complement your dining table and bar cart set. You can place this eye-catching furniture set in any corner, adding functionality and stylish distinction to your dining room. When searching for the best set for your dining room, consider choosing a set with a different appearance but one that has something in common with the other pieces in the room. This is to unify the design by incorporating matching elements.
Quality Craftsmanship
These are only to mention the top three quintessential dining room furniture sets to add for a cohesive design style. When searching for these pieces, consider acquiring them from a reputable furniture company that is known for offering the highest quality craftsmanship. Visit us at Amish Furniture Showcase. We offer made in the USA solid wood furniture using only North American hardwood. So, when searching for a wide variety of top-quality furniture made by highly skilled and experienced Amish and Mennonite craftsmen, we are the ones you should visit. Visit or contact us today.