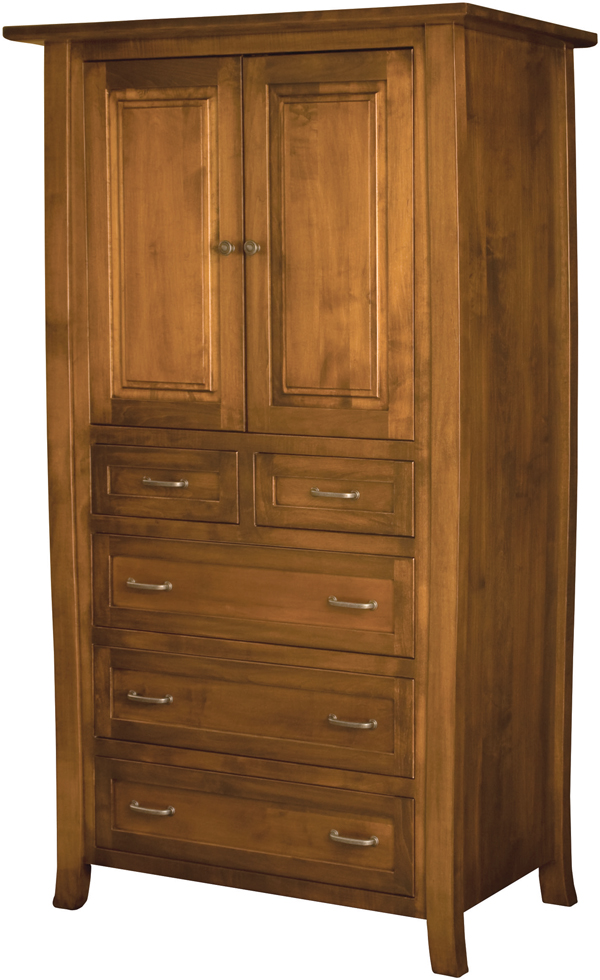 Are you looking for some more storage in your home, but aren't sure where to find it?  An armoire is the perfect piece for storage.  It is beautiful from the outside, and can also hide your most treasured items.  An armoire from Amish Furniture Showcase is surely to be the perfect piece to add character as well as storage to your living room or bedroom.  Here are some perfect uses for your new armoire.
 Use it to store your linens or blankets.  This may be one of the best uses for an armoire. Bedding and throw blankets can be easily stored behind closed doors. Amoires offer the ability to store things side by side because of their wide shelves so you are able to fit more.
You can store your favorite serving pieces. It's nice to have a separate area to store these pieces so they are not broken.  Putting them aside will get them out of the way and not in the cabinets you shuffle through daily.
Use it as a closet. This large wardrobe is a perfect alternative to the common closet. If you are running out of room in your closet consider an armoire to store your socks and sweaters.  Add some baskets for storage and to keep things organized.  You could even use it just to store your nicest clothes so they have their own special place.
When you purchase a piece of furniture from Amish Furniture Showcase, you know you will be keeping it for decades.  Our furniture is constructed with wood from carefully selected North American hardwoods, built by skilled Amish and Mennonite Craftsmen, and finished by hand with top-industry finishes. Come by our showroom and see what we have to offer!