Investing in Quality: A Guide to Buying Living Room Furniture
A living room is often the heart of a home, a place where family and friends gather, memories are made, and relaxation takes place. Therefore, the furniture in this space should not only be beautiful and functional but also built to last. Amish Furniture Showcase has been a beacon of quality and trust in the furniture industry, and we're here to guide you through the intricate process of buying living room furniture.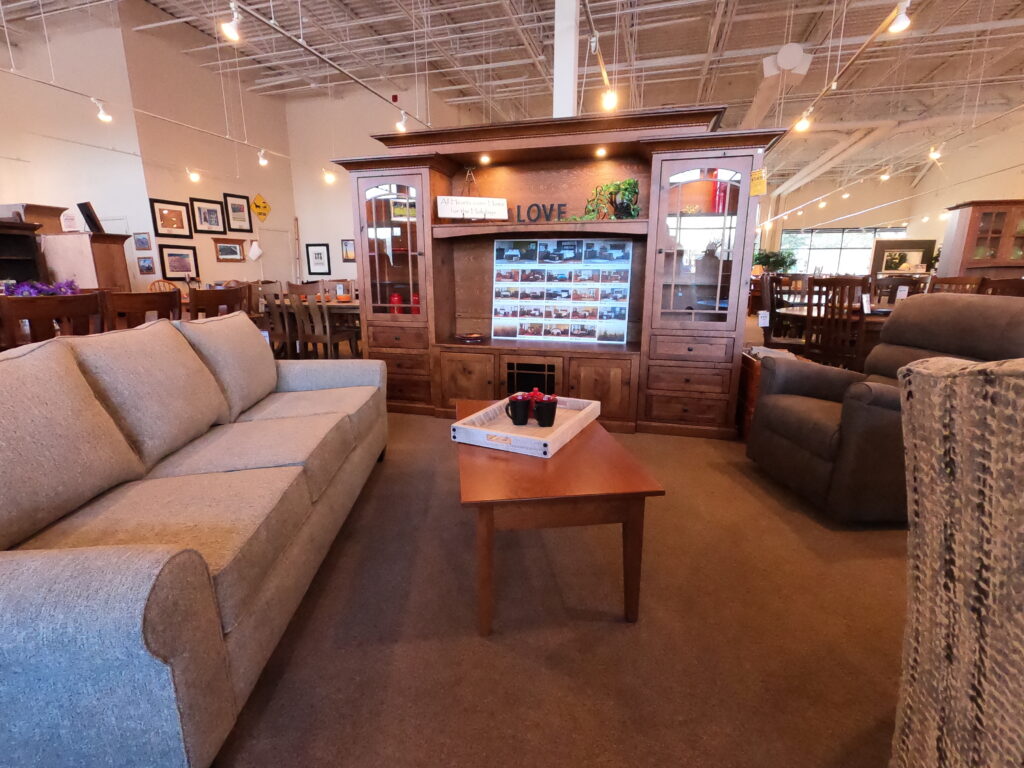 1. Craftsmanship Matters
The way furniture is crafted speaks volumes about its durability. Amish-made furniture, for instance, has a rich history of quality craftsmanship, ensuring that every piece is constructed with care and precision. When evaluating furniture, consider:
Joint construction: Dovetail and mortise-and-tenon joints are indicators of quality.
Solid wood: Unlike veneered pieces, solid wood furniture tends to last longer and can be refinished multiple times.
Learn more about our craftsmanship and history at Amish Furniture Showcase.
2. Material Quality
Top-tier furniture pieces use the finest materials, from robust woods like oak and cherry to durable fabrics and leathers. Pay attention to:
Wood grain and color: Quality wood has a consistent grain and rich color.
Upholstery: It should feel durable to the touch and be free from obvious seams or defects.
3. Functionality and Adaptability
The best living room furniture can adapt to various needs and settings. Look for:
Extendable tables or modular sections: They can be adapted to both small gatherings and larger groups.
Storage solutions: Furniture with built-in storage, like ottomans, can be both beautiful and functional.
4. Comfort is Key
While aesthetics are essential, living room furniture should also be comfortable. Test out:
Seating: Spend some time sitting in chairs and on sofas. They should offer support and comfort.
Table heights: Ensure they're appropriate for your needs.
Check out our diverse range of living room furniture options.
When it comes to living room furniture, investing in quality will reward you with pieces that stand the test of time, both in style and durability. At Amish Furniture Showcase, we pride ourselves on offering furniture that is not just built to last but also captures the essence of timeless beauty.
Ready to invest in quality? We're here to assist. Contact us today for guidance, queries, or to start your journey in picking out the perfect pieces for your living room.